Read our case studies to see how we solve our clients' problems with eBooks, WordPress websites and more.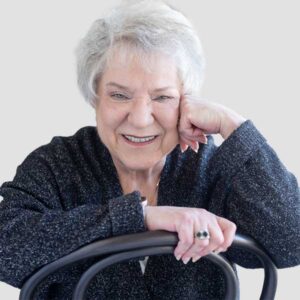 EBook stalemate? WordPress Problems? 
Sue Polinsky can help fix your online challenges and a lot more! She's an expert at eBook publishing, diagnosing online problems, managing multiple projects and digital strategy. She's also an entertaining tech speaker.
The teams she knows have been troubleshooting, fixing and rebuilding broken WordPress websites for more than 23 years. Got an online problem? We'll help you find the trusted team to fix it.
Read some case studies below to see examples of the kind of online projects, eBook successes and digital fixes she helps clients with so they can "GetMeOnline!"
01.
CASE STUDY: WordPress Problems We have found the teams that have successfully worked with older websites that broke when WordPress 5.5+ was released. The big issue was jQuery (there were others!). They quickly installed a temporary fix that made the sites work. After that, we had conversations with clients about what would have to be done going forward. In some cases, our clients would have rebuild their websites.
When broken website owners contact us, our teams usually had their sites back online in a few hours (or less). Although it wasn't easy to tell them that a rebuild was going to be necessary, most understood that after 3-5 years, rebuilding a website was simply required. (Note: hacked sites are another matter.)
The teams we worked with for these jQuery issues had sites back online quickly. We gave site owners time to think about their web rebuilds. Then we connected them with the right team to do the work.
02.
CASE STUDY: eBook Cover Problem Our client wrote a series of fiction books and had a strong audience. She used a single image on all the series covers and changed a prominent item. When she previewed the series, it looked fine to her. But when we looked at them in different browsers, we saw issues with all of them. There were "ghosts" of each changed item in her covers. Ten eBooks!
We got her cover files and our graphic designer repaired all of them. We knew what the issue was and then it became straightforward to fix each of the ten book covers and install them online.
A successful author must have book covers that look great in readers' software, like Kindle. Getting the eBook covers right is important for sales – people are attracted to creative covers that are visually appealing. Photography used on eBook covers has to be selected carefully and should make a potential buyer look twice. Her eBook series has been successful for several years.
03.
CASE STUDY: WordPress Problems WordPress websites need updates to WordPress core and plugins. When they're not done – and daily is the best schedule – then your site's tools are out of date. Many times, your website looks broken. Web Rebuilds has engaged with teams that fixed multiple out-of-date sites.
Old, un-updated sites often have to be copied to development servers. We want to be sure that if anything breaks, it can be undone without harming the live site. When the site is copied, experts test the plugins to see if any of the free ones have been abandoned or don't work. They replace them with modern, trusted tools so your website works again.
While they're working on your site, they often optimize your photos to reduce the site size. That makes your site load faster. They add tools, like media library managers, to organize your photos. Then they do cleanup: delete plugins you're not using or don't need. What you get is a repaired, faster-loading website that uses less space.
04.
CASE STUDY: WordPress Problems When people visit your site, they rely on the menu to find information. You want to add or rearrange the menu? If the navigation doesn't work, visitors leave your site and go somewhere else. If the pages and posts you want highlighted aren't in the menu, Web Rebuilds can get your menus updated to be accurate. We will show what you want. We also show you how to manage menus by yourself.
The team we choose makes sure that your mobile menu works on devices. They can add a footer text menu that helps visually-impaired visitors.
If your site is complicated, they can also add "inset" menus on each section's pages to navigate within any section. Site visitors are potential customers and it's important that they can find your products and services easily from almost anywhere on the site. Web Rebuilds makes recommendations to the expert web teams we work with to improve your site's navigation on just about every page.
Book a free discovery call!